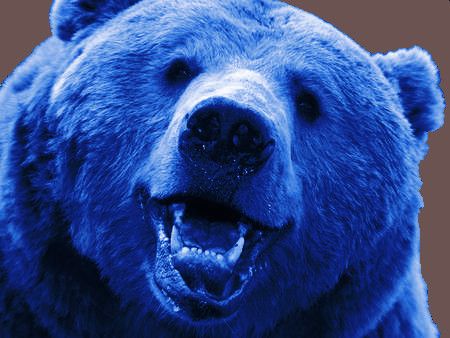 Question: What, if anything, inspires someone to acknowledge the illness (bipolar disorder) and make life-altering changes for the better?  
Answer: There are many possible sources of inspiration along a bipolar path, but much of one's will to change his or her relationship with bipolar disorder comes from sensibility, not from reason.  I believe that bipolars have to be seduced, overwhelmed in their senses, if they are to change a self-destructive pattern of allegiance (psychological addiction) to mania and hypo-mania, the primary, free, intrinsic drugs of choice, respectively, for bipolars 1 and II. 
     Depression, mania, hypo-mania, psychosis, suicidal ideation - these are not feelings; they are symptoms of bipolar disorder, uncontrollable reactions to unbearable life circumstance.  Because bipolars are deeply sensitive creatures, they tend to begin their life in the senses as children who feel everything to the fullest, like leaves in the wind.  This 'thin-skinned' state is a strength for them as children because they are, within most family settings, encouraged to be so childlike in this manner and are not observed to be so much more sensitive than other children.  Children usually show more sensitivity than most adults, since they are greeting life from the ground up, through innocent eyes, ears, and skin's touch.  What happens to latent (undiagnosed) bipolar children when they come of age and go off to college or into the wide world is what happens at every theater, movie house, carnival, and flight of fancy: lights of a less fanciful reality suddenly come up and everyone must immediately return to that familiar, dimmer, adult-influenced realm.  For non-bipolars the transition from an intensely liberated life in the senses to a more matter-of-fact existence - dealing with the here and now, the arbitrary rules of life's games, the overemphasis of survival on earth - doesn't appear as rocky or impracticable as it does for the young bipolar birds leaving their childhood nests.  This description may sound too simple to account for so many incidences of bipolar woe in adulthood, but in my estimation, most of our life-coping skills hail directly from our graceful or maladroit management of the fundamental transition from us as children to adults.
     As bipolars we have to seek active protection from human atmospheric forces around us that do not have our best interests in mind.  If we fail to protect ourselves within our acknowledgment that we are not normal, we will likely lean toward all of the adult influences in the world culture, e.g. alcohol, drugs, sexual promiscuity, pornography, escapism, and seek protection from the very things that will inevitably destroy us.  It is not uncommon for bipolars to become alcohol, drug, and sex addicts, their sensitivity to the poison air of the adult world unwittingly pulling them toward the 'medicine' that the adult world prescribes for all of us, to relieve our stress, to get away from our earthly cares. 
     To inspire a severely symptomatic bipolar to change his or her life path, I would ask this: "What were you doing and with whom were you doing it when you felt the most freedom in your senses during your lifetime?"  If the answer beckons any experience of innocence from childhood, then there is a good chance that the bipolar will want to revisit the trustworthy nature of that experience again and again, slowly forsaking the false promises of the manmade adult world.  As I mentioned before, it isn't logic that moves a bipolar into action as much as an in-between world where logic and the senses commune.  From my perspective, innocence is the surprising connective tissue of childhood and adulthood, a vital life gift that was not meant to be traded for vain, destructive adult appetites.  Bipolars who choose poisoned adulthood over childlike emotional freedom are common and are desperately mentally ill, but never beyond the reach of their own innocence.  To be inspired to reclaim one's birthright of innocence is within every bipolar's grasp.  Freedom in the senses is freedom from the manmade world, a chance to experience something much more substantial than a mania or a hypo-mania, a likelihood of recovering one's true, fulfilled self.  Who wouldn't commit to that human possibility?
     Adulthood is the natural human passage, so we must surely grow up and leave behind our lives as children.  This does not mean that we leave behind the lifelong torch of innocence that was vouchsafed to us at birth, our one constant reminder that we are to remain childlike in our senses, if we are to live well.  Bipolar disorder is more a natural pathway toward innocent adulthood than it ever was a life-and-death, symptomatic fight for survival in the manmade world of adults that wants so little to do with emotional freedom, or freedom of any kind. 
-The Blue Bear  
Follow Bipolar Blessing on Facebook