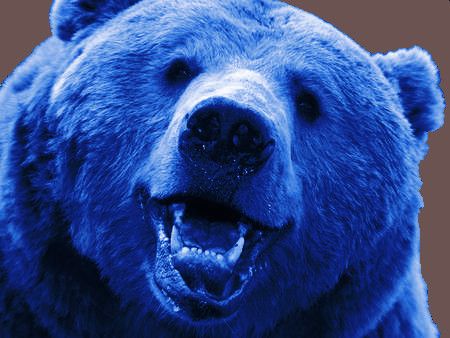 Question: What does the concept of normalizing bipolar disorder mean and, as parents, how do we get back to being as "normal" as possible?
Answer: The notion of normalization is difficult for everyone, bipolars included.  The best way for me to explain it is to put it into metaphor.  Symptomatic bipolars at their worst are stray, wild animals that must either be shot or placed in the circus.  They are initially put in cages, fed, studied and, hopefully, eventually, they are trained to become part of the circus family.  The trained version of these wild animals would be veritably the non-symptomatic, healthy bipolar.  It is normal for any wild animal to be unmanageable in captivity, before it learns how to react differently than it would in the wild.  A dancing bear or tamed lion, or circus elephant may never become entirely tame, but it can co-exist with humans, especially those who understand animal behavior.  In a circus it is normal to see lions, bears, and elephants engaging with humans and it is immediately perceived as abnormal the moment you take away the circus tent and place these animals in conventional society.
     During severe bipolar symptomatic stretches, parents, friends, and practitioners are essentially in the position of caging, feeding, and studying the bipolar sufferer, before he or she is able to join the circus as a tamed lion or a dancing bear, or a pageant elephant.  Bipolars have to be trained because their natural path in this poison-filled world is a path of self-destruction and suicide.  The training is mostly self-training, although it helps tremendously to have friends and family nearby who understand (as much as they can) that bipolars are not normal, but need to feel entirely normal in order to improve their lives.  Parental acknowledgment that you are father or mother to a wild animal (not a badly behaving human son or daughter) begins a pathway of normalizing bipolar behavior, not necessarily condoning it.  It is normal for a 'wild' bipolar to become depressed, manic, hypo-manic, psychotic, agitated, suicidal, even though that isn't normal behavior for most other people.  As the bipolar heals and trains him or her self more and more to become a manageable circus animal, he or she will get close enough to a universal sense of normal, but will never actually be normal.  The highest expression of normal will be as a tamed lion or a dancing bear, or a promenading elephant, not as a lion tamer or a bear wrangler, or a circus ring master.
     I am nothing more than a dancing blue bear myself and that is the closest I will ever come to being normal.  I don't bemoan my fate because I feel normal in my 'circus' life.  The key for all bipolars is to search earnestly for alternative visions of life, while they are seeking their own versions of normalcy.  Happiness for bipolars is the feeling of being able to live fully, to sense no second class citizen status for themselves, but to establish a class of citizenship all their own.  We normalize our mental illness by identifying its limitations and living fully within them.  Others can help us normalize our bipolar lives by accepting our limitations and by celebrating everything that we do in order to live exceptionally well within those bounds.           
 -The Blue Bear  
Follow Bipolar Blessing on Facebook